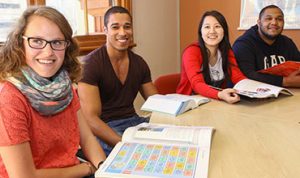 Our teaching methodology is developed by our very friendly and knowledgeable staff. Our teachers have many years of expertise in the ESL field, and meet the teaching qualifications required by Languages Canada. Our staff includes Head academic teachers, Activity Heads and specialty programs such as Canadian song classes, Book Clubs and Canadian History classes and academic preparatory courses.
The main objective for students in ESL program will be to become effective participants in English environments by living a real immersion in the Canadian culture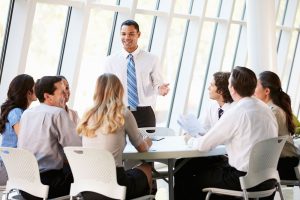 Classes are kept to a maximum of 12 students ensuring students receive one-on-one attention from the teacher.
Class hours are 23-30 hours per week from 1 to 12 months, with a continuous intake of students any time of the year.
Instruction is focused on the areas of: Reading Comprehension Writing/Grammar – Communication (Speaking, Listening) – Vocabulary. This program is offered throughout the entire year with a continuous intake of students.
Upon arrival a student will take a level assessment test that is used to place students in their appropriate classes.
ENGLISH – EAP 10-level program is certified by Languages Canada and meets the language requirements for admission to Western University, Fanshawe and many other Ontario colleges. The EAP program and full-time professors will help you to gain confidence and fluency in using English as well as help you prepare for your next steps using the latest methods and technology.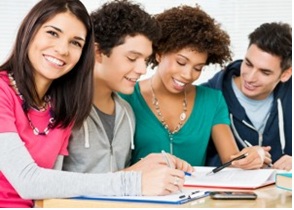 • Health Insurance
• Unlimited City bus pass
• Laboratories Access
• College Gym
• Virtual Platform for English learning
• Afternoon Activities
• On Line Learning courses
• Programa Office Program 13 & 5
*Students must obtain a minimum of 70% in order to move from one EAP level to the next
Meeting your learning goals:
Engage in communicative, interactive activities and exercises to help you learn English.
Acquire confidence and skills to study further in a college or university program.
Learn how to be successful within the academic culture of Canadian classrooms.
Plan the next steps in your academic path and make your dreams come true.
Study advanced language skills in grammar, reading, writing, listening, speaking, and pronunciation.