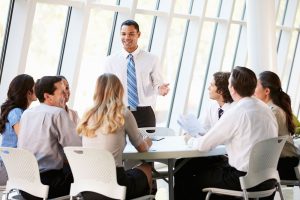 With several certificate, diploma, degree and post-graduate programs in a variety of disciplines such as applied arts, Business, Technology, or Health and Human Services; more than 40 Cooperative (co-op work-study) Education programs with substantial links with local, national and international employers, to open great opportunities that will benefit you; and where you can combine paid work terms (up to 4 months each year) with your academic studies.
Your Study Permit is also your Work Permit: When enrolled in a degree, diploma or certificate program for a minimum of 6 months. You can work off-campus up to 20 hours per week when attending school and up to 40 hours per week between semesters. ESL students are not allowed to work off-campus.
Work after graduation, you may apply for a post-graduation work permit to work in Canada for up to 1-3 years, depending on the duration of your study. More than 140,000 graduates are working in their chosen careers in Canada and around the world; 90% of graduates get jobs within six months of graduation. Build your contacts with these employers while you are at a College.
If you are interested in learning more about Canada and the educational and work opportunities that may exist for you here, this program is for you! There are a number of pathways to another post-secondary programming, including bachelor's degrees at Canadian universities like Western University, University of Toronto, and the University of Ottawa.